I've noticed that a few people are asking me one very big question lately – what are the best UK ecigs 2015? Which ones would I recommend? Which ones can't I stand? I appreciate that reading through the many reviews I've written takes some serious time, so rather than having to go through all that fluff to finally find the real information you want, I decided to compress it all down so that it's easier to read.
Aren't I nice? 🙂
I've tried many ecig brands over the years, some of which I'm been very happy with, and some of which I wouldn't recommend to my worst enemy. It doesn't really matter what I say though – each person is different, and each person is looking for something a little special out of their electronic cigarette.
So what is it you are really looking for?
Are you desperate for anything that will work to stop you smoking those real cigarettes? Bored of standing outside in the cold since your wife gave up the fags, and finally thinking she might have had the right idea?
Don't worry – it doesn't matter what you are looking for out of your e-cigarette. I've got all the need-to-know information you need right here.
Best UK ECigs 2015
This year alone, I've tried more than a few brands of e-cigarettes. I've been puffing away on the JacVapour ranges as well as some of the Vapouriz e-cigs, OKCigs, BLU Cigs, and more. I can say with all honesty and that JacVapour range is by far some of the BEST e-cigs I've EVER tried.
What makes JacVapour the best?
If you've been smoking e-cigs for a while and are still on the cig-a-likes (the two part ecigs with the battery and cartridge), you might be looking for an upgrade to one of the tank-style ecigs, or 'vape pens' as they are more commonly known these days – vaporiser, vaper, etc.
The JacVapour 510 Twist is the perfect vape pen, in my opinion. There are a few things that probably could do with tweaking, details of which you can find in the JacVapour 510 Twist Review, but overall, I have had great luck with it, and are currently using it as I type. In fact, I've been pretty much glued to it ever since I got it.
Before I started using the JacVapour 510 Twist (and manual – I switch between the two but prefer the variable voltage option), I was using the Vapouriz Fuse e-cig which is a bit cheaper. The JacVapour ecigs are top-range stuff, so therefore come with a top-range price. Worth every penny but if you don't quite have that much to spare, the Fuse model offered by Vapouriz provides you with the perfect compromise.
Although, the JacVapour range isn't that expensive when you use my exclusive 15% discount code. Just saying… Just use this link and JacVapour discount code BESTECIG at checkout.
When you're ready to change from the tanks to something bigger, better and with a truck load more power behind the battery, the JacVapour Series-E is the way forward. Another variable voltage battery, the 1000mAh beast gives you about ten to eleven hours worth of regular usage which is perfect for most. You can use this all throughout the day and just charge it up at night. In fact, there were a lot of things I fell in love with when I use the Series-E and it is still the highest rated e-cig on the website. Why not check out the JacVapour Series-E review while you're there? (Plus you can save 15% off that one too!)
What about V2 Cigs?
I LOVE V2 Cigs, and as well as having an impressive range with something for everyone, they're actually not badly priced when you consider that the quality is as good, if not better, than JacVapour, and they're a brand that have been around for many years and are now in the UK (V2 Cigs UK), originating in the States and building up quite the fan base on both sides of the water.
For newbies to the vaping community, I'd highly recommend starting off with the V2 Cigs Ex Series, mostly because there are a whole bunch of features, all designed to make your vaping experience a much more pleasant one. The 5 LED lights on the side of the battery tell you how much juice is left, for example, and even the cartridges have little windows on the side so that you can see how much liquid is left. It's like having all the benefits of the tank-style e-cigarettes, with the option to add the Ex Blanks (personal vaporiser style tanks) to the batteries, but without all the size, bulk, and price.
If you're looking for something a bit heartier than that, The V2 Cigs Pro Series 3 is a pretty decent e-cig, but I didn't like the way it looked much. The V2 Cigs Pro Series 7 is the newest model from the brand that loves to keep up with the times, and let's just say, I cannot wait to get my hands on it. Apparently, that thing has the battery power of a beast, and the plumes of vapour it creates is impressive too…. Watch this space, I'm sure the review will be coming soon! 😉
For now however, why not check out the reviews below, and remember you can save 10% site-wide with my exclusive V2 Cigs discount code – UKWORDGIRL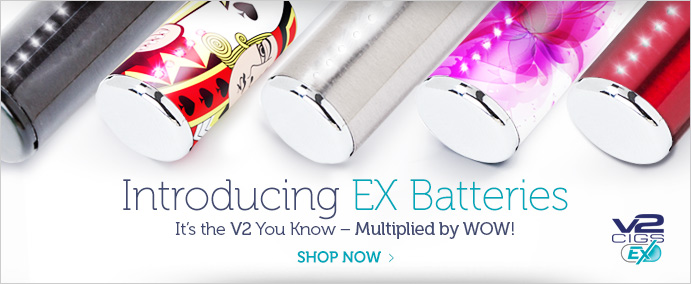 What did you say about Vapouriz?
The Vapouriz ecigs were my favourite before JacVapour came along, and although some of the models can be quite fickle (the Lumina broke after just a couple of day's worth of use) I consistently find myself going back to the Fuse with cartomisers and coils cheaper enough to replace, batteries that last, and a price that won't break the bank. Plus, you can save 10% with this link and my exclusive discount code: UKWG10
I'm also a firm fan of their e-liquid range and you'll be pleased to know they recently changed from Chinese suppliers to UK ones ensuring that you get the best quality, safe e-liquid you want.
For more information on the e-cigs and e-liquid I've tried from Vapouriz, why not check out some of the following reviews:
What about beginner's?
Don't worry you newbies, I've not forgotten about you. As much as I don't really enjoy smoking the two-piece cig-a-likes these days, I feel they are essential to the people that have never tried ecigs before.
If you're looking for something that will help you quit the regular, smelly smokes, something like the Smoko starter kit is also pretty much perfect in my opinion. I really liked the cool looking starter kit with its funky tin and reliable yet traditional looking e-cig. I find it difficult to find two-pieces enjoyable but I did actually enjoy smoking this one. Plus they have some weird and wonderful cartridge flavours for you to try.
BLU Cigs are another brand I'd strongly recommend to those that are just starting out on their vaping journey – cheap and cheerful, they do exactly what they say on the tin and I'll always have a little bit of love for them, being the first electronic cigarettes I ever tried.
Thanks BLU Cigs! 🙂
There were a few cig-a-likes I wouldn't recommend too. ezi cig for example, were the worst brand I've ever had the misfortune of putting in my mouth. OK Cigs rechargeables weren't great either. I had mixed experiences with the E-Lites guys too. Overall, I think if you're looking for these two-piece designs, you should look for something like the Vapouriz Gemini (which is currently on special offer – click the link for more details), the JacVapour V1P, Smoko or Neo Cig. You can find discounts for most of these here: ECigarette Discount Codes.
A couple more special mentions…
There are a few other things I want to say before I end the Best UK Ecigs 2015. I've found these helpful little points out over the last couple of months:
So, to conclude the Best UK ECigs 2015, JacVapour is one of the best brands I've ever tried, Vapouriz is great for something cheap and cheerful but still tank-style, and Smoko is one of the best for e-cigs that actually look like real cigs.
If you loved this and felt it helped you, why not let me know which e-cig you went for in the comments below? Alternatively, like the Facebook or Twitter page for up to date deals, news and special offers, as well as my exclusive discount codes. Don't forget to have a good look around the site too – there's plenty of stuff to learn! 🙂