Review Overview
Great for special events!
Summary : If you've never heard of Vapor Couture, you're in for a treat. Well, you will be if you're female anyway. This is clearly a brand of electronic cigarettes designed solely for women, with fabulous colours and styles, plus slimline creations to accessorise any outfit. Created by V2 Cigs, a brand I did quite like, I decided it was about time I tried their girlie e-cig offerings and you can see what I thought in the Vapor Couture Review… 
Starter Kit Price: 

£34.95 upwards 

Battery Cost: 

N/A

Cartridge Cost: 

£59.95 (40 x cartridge refills)

E-Liquid Cost: 

£13.25 / 25ml

Money Back Guarantee:

14 days

Charger Options: 

USB, Car, Wall, EU

Battery Life:

1 – 4 hours (Depending on usage)

Free Delivery: 

Over £57.99

Discount Code: 

Use 

this link

 to check out Vapor Couture. 
Owned by V2 Cigs (check out the review for the V2 Cigs Series 3 here), Vapor Couture are a high-end, fashionable e-cigarette, clearly designed for the female vapers out there. Meant to be the 'premium', luxury electronic cigarette, you can expect a slightly higher than average quality, and if we're being honest, they are a little on the pricey side.
Despite their cost, they are a really great e-cig to look at, and the V2 Cigs website offers a whole range of accessories, designs and colours, and even great flavours for your refill cartridges. It's definitely worth a closer look anyway.
Vapor Couture L'Essentiels Starter Kit – £47.50
The kit that gives you everything is the Vapor Couture L'Essentiels Starter Kit at just under £50. For your money, you'll get yourself a couple of batteries, 10 cartridge refills (two five-packs), a charger kit, and the user manual, all nicely packaged in a decent looking kit that definitely appeals to the eyes.
You can pick the colour of your battery, as well as the flavours of cartridge refill you get, and you can even pick your strength. So far, so good. Although the price is higher, you're expecting a premium electronic cigarette, right?
Well, the starter kit arrived and I was impressed. The packaging is lovely, and when you first grab the bits and pieces out the box, you are impressed with the quality of it. The batteries are nicely finished, the charger doesn't feel too tacky or plastic (something I have found with other brands such as *surprisingly* the JacVapour 510!), and it all looks nice and expensive. That's what you wanted, right?
Battery
The batteries are very slimline, and measure in at just over 8cm long without the cartridge attached. That's the same length as a regular cigarette. Most cigalikes have batteries that are a tad thicker than their regular, tar-filled counterparts, but these Vapor Couture beauties are exactly the same width as a regular smoke, so if you're looking for something to closely mimic the old style 'fags', you could do a lot worse than this one.
The battery capacity itself is very small – only around 150mAh, so it's definitely not one to buy if you're hoping it will last you the entire day. However, that's not really what these e-cigarettes were designed for. As I was writing the Vapor Couture review, one thing soon became evidently clear – these are a 'special occasion' kinda e-cig; not one that you'd use on a daily basis.
These will last for a couple of hours of regular puffing maximum – the perfect amount of vaping for your average night out really. When you have a few puffs here and there, as you would with regular cigarettes throughout the evening, you'll spread it out and make it last more like three or four hours. You have two batteries in the kit too, so with both of them charged, you have more than enough juice to last you the entire night. Maybe even the next morning too! 😉
I should mention the colours open to you with the Vapor Couture batteries. They are pretty luxurious colours, and not very masculine. You should probably know that. Dan tried them for a while – he really liked the menthol flavour, but couldn't get his head around how 'not cool for a guy' they looked and eventually handed it back to me. There are four colours on offer – White Signature, Gold Rose, Deep Purple, and Brushed Platinum. They really do look great too. Big tick on appearances in this Vapor Couture review!
It doesn't look like you can buy replacement batteries on the V2 Cigs website, but an express kit will give you one battery, the USB charger, and a new cartridge for £19.99 which isn't a bad idea. Chargers in plentiful amounts are always handy, and you'll need to consider getting replacement cartridges at some point, whether you refill them or not.
There's a handy guide to refilling the cartridges if you want to know more. You can check it out here:
Cartridge Refills
You can only buy the new cartridge refills in 40-packs (8 x 5-packs) and that will set you back just shy of £60 which admittedly, is quite a lot of money when you think about it. Available in Rodeo Drive, Bomb Shell, Fresh Mint, and Passion Fruit, they aren't exactly what you'd call conventional flavours, but you can get them in four strengths – 0mg, 6mg, 12mg, and 18mg, and there are four different color options open to you as well – Brushed Platinum, Deep Purple, Gold Rose, and White Signature. You can make them match your battery, or clash. The choice is yours!
Flavour-wise, I actually quite liked them. Rodeo Drive and Bombshell are pretty hearty, all-round tobacco flavours, and the Fresh Mint is actually that – fresh mint. Passion Fruit was a bit watered down for my tastes but even then, it was still a pleasant experience. I'd definitely recommend them for the flavours – I really enjoyed smoking them.
One cartridge refill doesn't last very long, although when you consider how small they are, and how little stuffer material they contain, you can understand why. You'll get about the same use out of the cartridge as you will out of the battery – regular, 'chain-puffing' will see you getting one to two hours out of it, but sporadic puffing will normally give you a bit more, more like three or four hours. Again, considering how small it is, it does seem to be do a pretty remarkable job.
Throat Hit & Vapour
For a really small and slimline e-cigarette, the Vapor Couture range really does pack a pretty powerful punch and all in all, I was super impressed by the throat hit and the vapor produced. In size, it is discreet enough, but you must be aware that it does produce quite a bit of vapour… Before you go using it in public.
Accessories
Firstly, you can buy disposables which are the BEST quality disposable e-cigarettes I've ever come across. Funnily enough, the V2 Cigs disposables are absolute crap, but these luxury ones are pretty decent when you consider you only use them once and throw them away. Offering the same throat hit and vapour as the rechargeables do, they are quite expensive at £8.99 a pop. They are perfect for a nice night out though – when the average tank-style or cigalikes just won't do.
It's also well worth noting that you can buy a portable charging case for the Vapor Couture range which, again, puts them well in front of many of the other brands out there offering e-cigs. In fact, there are only a couple of these cases that I've seen around – V2 Cigs offer one, Neo Cigs do too. They are worth their weight in gold, and will get you out of a sticky situation on more than one occasion, so if you can afford to pay out the £34.99 for the case, consider doing so.
Customer Service & Extras
I've never had any issues with my orders from Vapor Couture, so I can't really comment on their customer services. I can say, however, that my orders are always delivered on time, normally the next day, and unless you're spending over £57.99, shipping is a flat rate of £2.95, which actually isn't all that bad. That's Royal Mail Tracked too!
Moving onto the warranty, and you have a 'no quibble' 14 day return policy to make use of if you don't like the Vapor Couture range of e-cigs, but all items returned must be undamaged and will all original packaging, and you must have used NO MORE than two cartridges out of a starter kit.
Are Vapor Couture E-Cigarettes The Best E-Cigs?
Right, they are a pricey option, that's for sure but if you're looking for something small, discreet, looks good, and smokes good too, Vapor Couture are a great brand to look at. I wouldn't really recommend them for long-term, everyday use, mostly because of how pricey they are, but when you look at refilling your own cartridges, you can help to keep costs down.
With only small batteries on offer, this isn't an e-cig to turn to if you want it to last you the full day, but for special occasions, this is the perfect thing to throw in your handbag. Even if you don't want to shell out on the full starter kit, the disposables are well worth a shot.
Great flavours, and a small, slimline e-cig that packs a deceptively powerful punch, Vapor Couture are great for those looking for something a bit more luxurious. If you're looking for something cheap and cheerful, this isn't really the right one for you.
Why not take a peek at the Vapor Couture / V2 Cigs website, and see for yourself the great products on offer? So far, I've completed a Vapor Couture review, and one for the V2 Cigs Pro Series 3. Check them out and find out how good they really are, before you go spending all your hard earned cash!
For now, I'm going to give this Vapor Couture review just 3.5 stars out of 5. They are great, but too expensive for long term use, and only really designed with women in mind.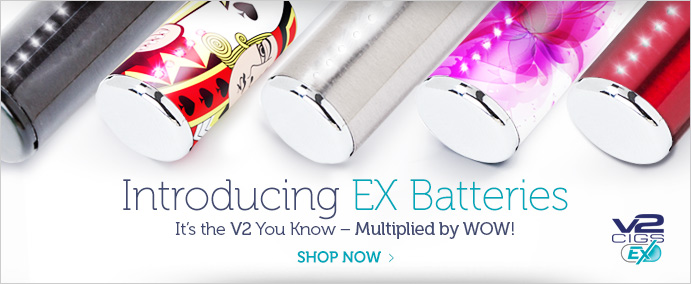 HONESTY POLICY: My Vapor Couture kit was sent to me by V2Cigs. I did not pay for these products. I was not paid for my review, and I will not be paid for my review. All opinions are mine, and in no way influenced by the brand / manufacturer.
AFFILIATE POLICY: I will earn a small percentage in commission when you buy V2 Cigs products through the links on this page. Thank you so much for reading & watching my reviews, and for supporting best-ecig.co.uk! xo